Cardintrident Logistics is a full global logistics service provider.
The Company, specializes in import, export and foreign to foreign global freight and logistics services including: Ocean, Air, Land and Rail Freight, Warehousing, NVOCC, Project and Heavy Lift Cargo, and Customs Brokerage Services. CTL also offers logistics services in and out of "hard to reach" and/or "hard to ship", destinations with complex import and/or export licensing requirements. With a network of reliable agents, experienced staff and our own warehouses in the East and West coast, and shipment visibility, CTL offers full-service customized freight solutions to clients worldwide.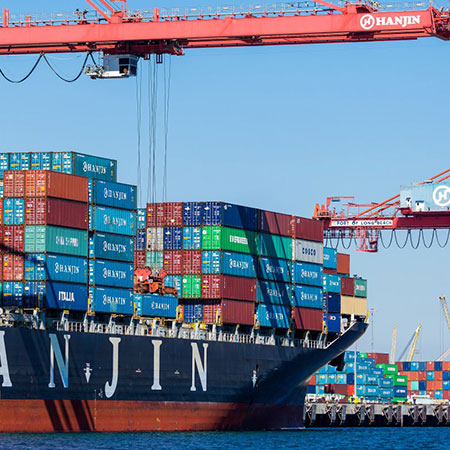 Furthermore, we offer series of freight services which include ground freight, ocean freight and Air freight.
Ground Freight: This involves the movement of goods and services from one loaction to another via land. We have trucks on the road Mondays-Fridays, moving goods such as vehicles, heavy equipments, etc within United States of America and Nigeria. If you have goods such as cars, heavy equipments in any part of USA or Nigeria, we can help move them to any destination of your choice within the USA or Nigeria including SEAPORTS.
Air freight: We navigate goods and services via air from the United States of America to Nigeria. This is done between 5-10 working days. Please contact us for more info on this in particular.
Ocean Freight: This service that we offer is of three types. They include;
1. Roro: Roll on Roll Off. We offer shipping of vehicles from USA to Nigeria via the RORO shipping service.
2. Containerized: This service is for shipment of goods that you prefer to or should be put in a container for shipment purpose. We can help you put your goods in our container and get them to Nigeria as fast as possible.
3. Full Container: This service is for customers that prefer to load a full container with the container bearing their goods exclusively. We offer this service at unbeatable price. Please contact us for more information with respect to this service.